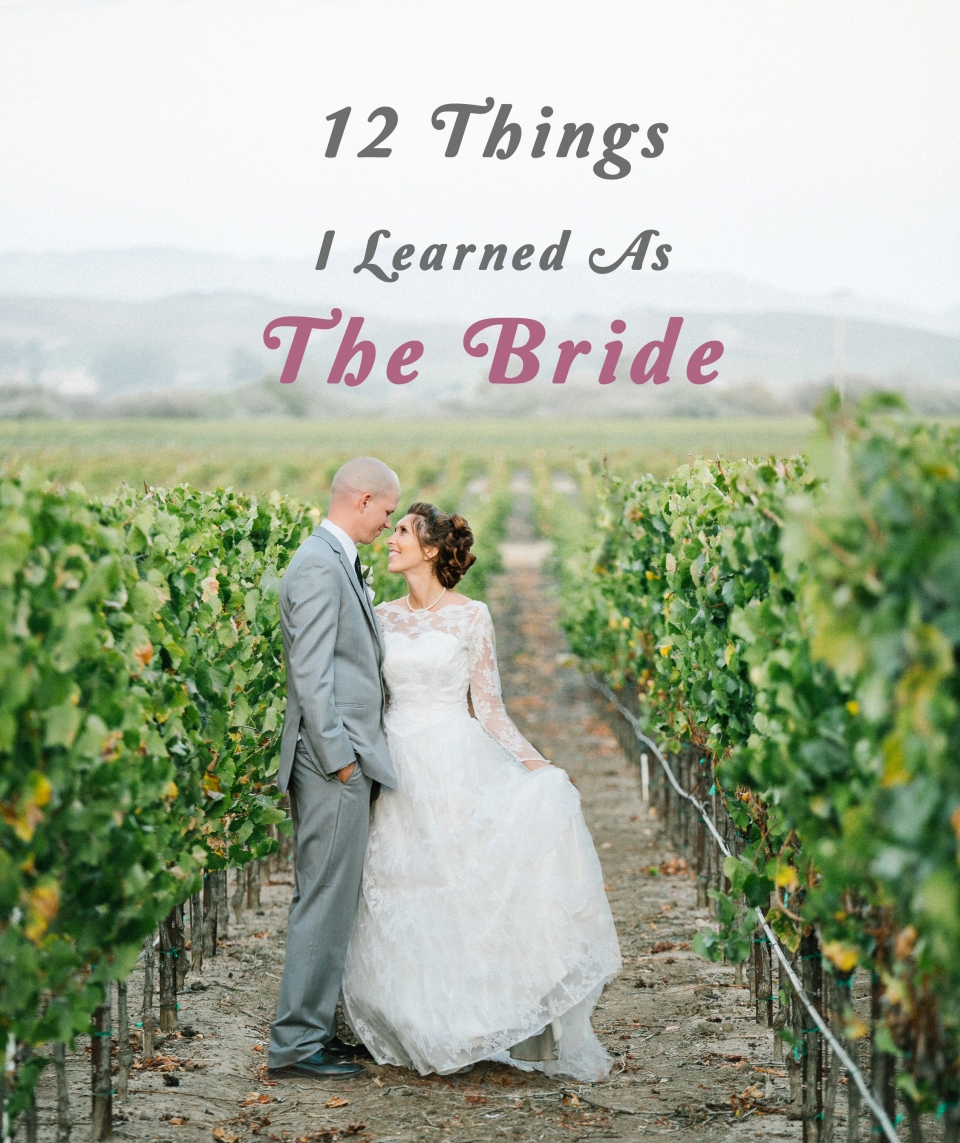 Planning a wedding is quite the learning experience.  As much as you might think you know about weddings, when it's your OWN that you are planning it's like a whole new ball game.  There are so many decisions to be made, and so many of those decisions you second guess yourself on…  you've only got one shot at this!  Not to mention there are a lot of emotions and factors involved.   Budgets are a necessary evil, and a real bubble burster at times.  It's like a tightrope walk trying to balance everything.
As a wedding photographer, when I was going into the wedding planning process I already had a few ideas of what I wanted and envisioned for our day, as well as a number of things I already knew I did not care for.  This was probably a big reason we were able to pull off planning a fairly good sized wedding in a 5 month time frame.  (We booked our venue 5 months to the day of the wedding)  Finding a venue on such short notice with only a few possible date options was a chore in and of itself, but I'm so pleased with the place we decided on!  (Shout out to Garden Pavilion in Sonoma!)
Anyway, after the wedding I started jotting down a few things I learned during the planning process and thought I would share these with any brides to be (or anyone helping plan a wedding for that matter!).
(Note: All of the gorgeous photos were taken by the amazing Alyssia B Photography)
 Pinterest & wedding style blogs
Pinterest can be helpful but also overwhelming.  I highly recommend making a pinterest board to even know what sort of wedding day feel you want.  Obviously there are so many pins on pinterest that aren't feasible for a wedding thrown by anyone less than royalty or millionaires… but it does help you give you some direction.  And when I was feeling stuck with how to translate my pinterest board into my actual day I decided to just take a few key "ideas" and really hone in on how I could make them happen.  If there's a pin of something that you're really drawn to, what about it do you love?  What can you do to recreate that vision/feeling at your day even if it's in a smaller scale?  Take it one idea at a time and build from that.  It's better to end up with just one idea you LOVED off pinterest than to not even try for anything.  (PS don't try and tackle this two weeks before your wedding – the key to this is getting started on projects as early as you can!)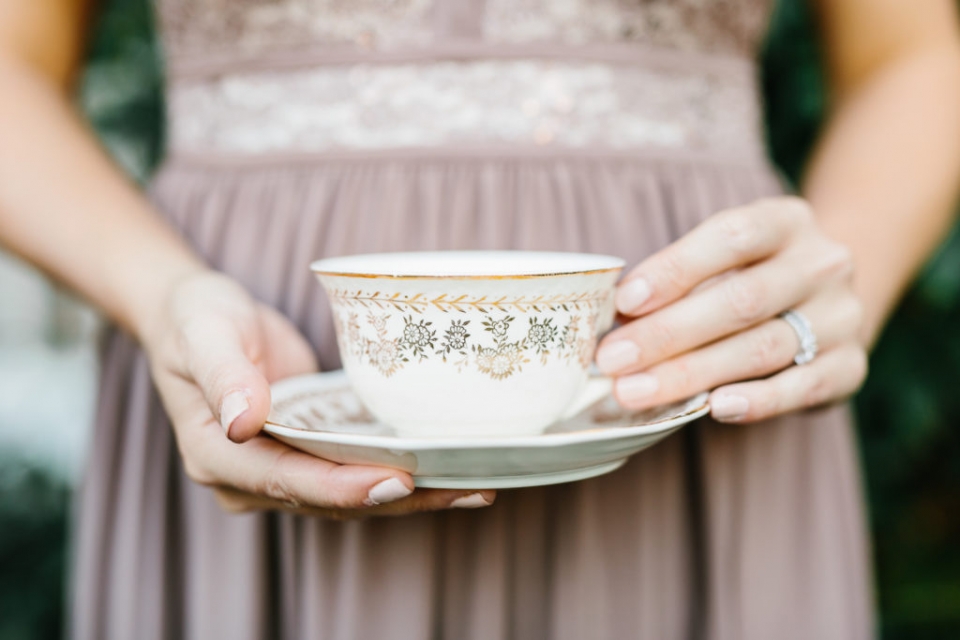 Go with your gut when it comes to wedding vendors
There were 2 wedding vendors I felt a little unsure about going with.  After I signed the contract with one of them I actually felt sick to my stomach a few hours later.  Did all my vendors make it to the wedding & do their jobs – yes.  Did some of the vendors cause unnecessary stress throughout the wedding planning and on the day of – unfortunately, yes.   So if I have one tip, pick vendors who make you feel at ease and you feel confident will do their job well.  That said, I had a number of vendors who I LOVED and were fantastic every step of the way.  Shout out to my florist, my photographer, coordinator, stationary, and silhouette artist!
I also understand JUST how hard it is when trying to determine which vendors to go with while also staying in a realistic budget.  There were a couple of vendors I was so bummed to not use because of budget constraints… but I think what I learned is that I probably should have kept searching for a vendor that would have been the second best – instead of settling for the best deal.  Just because a Vendor might throw in a free chocolate fountain doesn't mean it's a better value if you are stressing out because of them.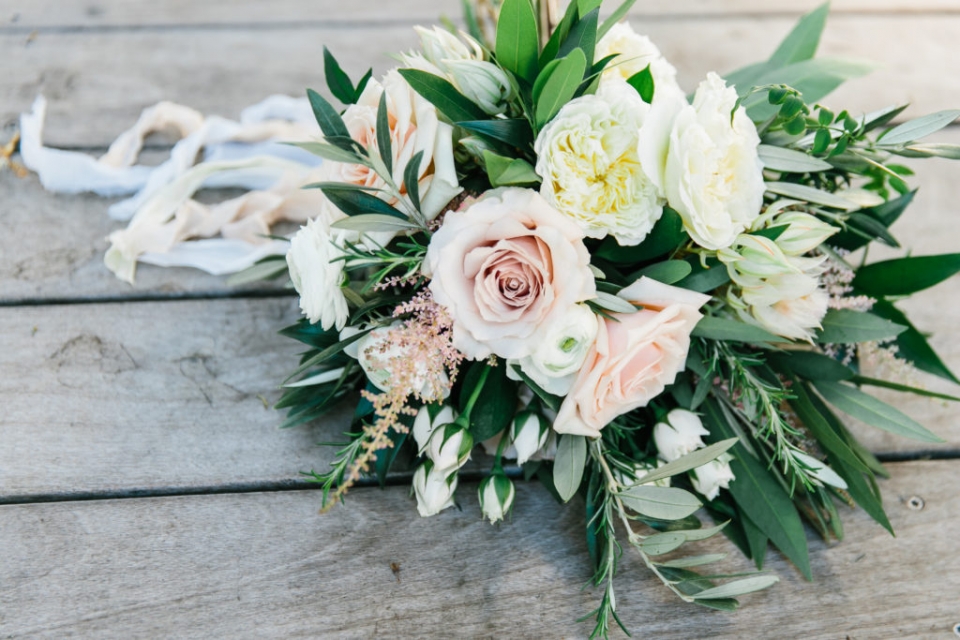 My beautiful bouquet by Bee, Leaves, N Love
 Communication/Email speed
This is actually a tip more geared towards my fellow wedding vendors, so if that's you – listen up!  🙂  Vendors who replied to emails in a timely manner (within a couple of days – or better yet – the same day!) really made my life easier.  It's so hard when you are trying to make plans but you're waiting (for what feels like) forever to hear back from a vendor.  With a jam packed full schedule with wedding appointments on top of your regular life, and trying to make plans on top of other plans, it makes all the difference when you can have good communication with someone.
 Lists (& Google Docs) are your friend
While wedding planning I made countless lists & spreadsheets, because that's just the kind of person I am.  I made most of them on Google Docs.  It's such a handy place to have documents because they can be accesses from any device, anywhere.  I used Google Docs for everything from RSVPs & addresses, seating charts, timelines, the list goes on.

 The day of you won't be able to do everything
It's pretty crazy that after months of planning on the actual wedding day, as the bride you really have so much out of your hands.  It's pretty hard to be too involved with the setup of the wedding when you're supposed to be off getting your hair done and taking pictures, especially those last minute details that get put out.  There were things I never even saw the whole wedding day, and only saw later in pictures.  Make sure you have a good planner and/or friends you trust with the setup.  I had both, and I wish I had been able to make the setup even easier for them than I did (and I REALLY tried to make things easy as I could!).  If you're lucky enough to have access to the venue and setup things the day before that's definitely a huge perk!

   6.  Something will be forgotten or left undone
But don't worry – you will still be married & have a wonderful day.  Phil helped me make these adorable handmade ribbon wands for people to wave as we left the ceremony.  I think we spent a good 5+ combined hours working on them.  And what do you know, no one remembered to set them out.  But such is life, and at the end of the day it's not that important.

 When you're feeling overwhelmed – having a friend help you make a To-Do list is so helpful
About a month before the wedding I was starting to feel stressed and overwhelmed.  A couple friends and I setup aside two nights.  One night was just to make up a huge to-do list.  We planned out what I needed to get done, what crafts needed to get done, when they needed to be done by… And then we planned a "Take action" night where they came over and let me put them to work.  We washed tea cups, made gift bags for the kids, cleaned candlesticks, labeled boxes of decor, etc.
Another one of my good friends also came over and we did some "mock ups" of the tables.  I had been collecting various decor for months but it's not always that easy to visual how things will come together – and you won't exactly have lots of time to set things up on the wedding day!  Once we were happy with our mock ups for things like the cake table, guest book table, etc we were able to store everything needed for those in storage totes which made things a lot more organized and easy to transport.
Doing that really helped me keep my sanity the last few weeks before the wedding because we really finished up a lot of the tasks, DIY, and organization.

Hair & Make Up Timing
As a wedding photographer I KNOW just how often hair and make up runs late.  It's just a fact of life that it takes a good chunk of time to make us ladies look wedding day ready.  This is why I scheduled for hair and make up to be 100% done a good hour before photos were supposed to start… and what do you know – hairstylist ran late getting there and even with that extra hour of cushion I was still just barely ready in time for photos and my bridesmaids were still having finishing touches while I got started with the First Look.  All that said, MAKE SURE YOU DO NOT UNDERESTIMATE HOW MUCH TIME IT TAKES FOR HAIR AND MAKE UP.  I think it's much better to finish early and have time to enjoy a glass of champagne that to be sitting in a prep chair stressing about being ready on time.

 First Look
I know this is always a dividing factor for a lot of people.  People are either in the First Look Camp or in the Wait for the Ceremony Camp… Well, here is my personal take on it.
I loved getting to see Philip for the first time in a more private setting.  Phil is already a more reserved type of guy so it was nice to have that moment to ourselves (& my photographer).  We could talk, hug, grin our faces off – all without the pressure of a huge audience.  (We were both a bit nervous about the ceremony as it was… no one wants to trip on their dress or stumble over their vows)  Plus, I don't feel like I missed out on a single "moment" when I walked down the aisle.  It truly happens SO fast it was hard to soak it all in anyway.  And if you're the type to get emotional while coming down the aisle I can almost guarantee you still will even if you did a first look.  Here is why: Music (hello!), Family & Friends surrounding you with the biggest smiles on their faces, seeing your spouse to be at the end of that aisle awaiting you, and the fact that you are seconds away from one of the biggest moments of your life.
Bottom line – the First Look gave me an additional memory on my wedding day that I'll treasure.  I don't think anyone can say that they wish they spent less time with their new husband or wife on their wedding day, that would just be silly.  And the First Look not only gave us that extra time, it really made the rest of the day flow so much smoother.

Dances
I'm glad we picked songs for the special dances that were either short, or we had the DJ fade out after a certain point.  Those songs do feel really long when you have all those eyes on you (and it's not like Philip or I are going to win So you Think you can Dance anytime this century…)  There's no reason you have dance to a full 5 min song if you don't want to!

Don't forget the dress button-hook (or anything else you might need right after the wedding is over!)
Or else you will have to drive back to the wedding venue to make sure you will be able to get out of your dress!  (yes this is what happened to yours truly).  Which goes right into the other part of this tip… make sure you or someone is really good at rounding up your stuff from your getting ready room into your departure/get-away bag.  It's just not fun to realize you have some important things not with you, especially when you might have big travel plans immediately after the wedding… and it's not like you can carry them with you on the wedding day!  (i.e.  Phone & Charger, Wallet/ID, Car Keys, Camera, Make Up… )  Once I left the getting ready room for the First Look I didn't ever go back there again, so I'm thankful for people who gathered up my stuff for me!

Honeymoon Departure
We left for our honeymoon over 24 hours after the wedding.  I am very glad this was the case.  We were able to sleep in the next day, which after all the wedding week craziness was glorious.  We were also able to pack up a few last minute things for the honeymoon.  Say goodbye to a few people who came from out of town for the wedding.  Have a few bites of extra wedding cake.  If it works out for your schedule, I highly recommend at least considering a delayed departure!

So there you have it.  The top 12 things I learned/took note of during the whole wedding and wedding planning process.  If you're a bride reading this, I hope you truly enjoy the planning process.  It's a lot of work at times, but believe me the wedding will come and go before you know it!  If you ever have any wedding questions please feel free to shoot me a message, I'm always down to chat about weddings! 🙂