It was such a privileged to be at the wedding of Sarah and Jared earlier this month.  I've known Sarah for a number of years now which made this wedding day even sweeter for me.  There's something wonderful about seeing a friend finding & marrying their perfect match.  I don't think it would be possible for their day to have gone more smoothly than it did.  That is probably partially because Sarah is organized like that, S&J's church Grace Valley Christian Center are wedding experts!!, and most importantly because God had his hand on everything from start to finish.
Sarah looked absolutely stunning.  I loved all her style choices, from the flowy wedding gown – to the garlands decorating the reception tables – to the warm, fall colored florals…   Everything came together beautifully.  I also loved the touches they included that showed a little bit of their two personalities.  Take Sarah's two pairs of shoes for instance – one pair has sparkles, the other pair were cowboy boots.  It was so fun that she incorporated the two looks on her day.  Plus it was only fitting to be wearing boots for the photos we snapped of the two of them on Jared's truck.
  Congratulations Jared & Sarah!  It was so much fun being a part of your beautiful day and I was honored to be your photographer!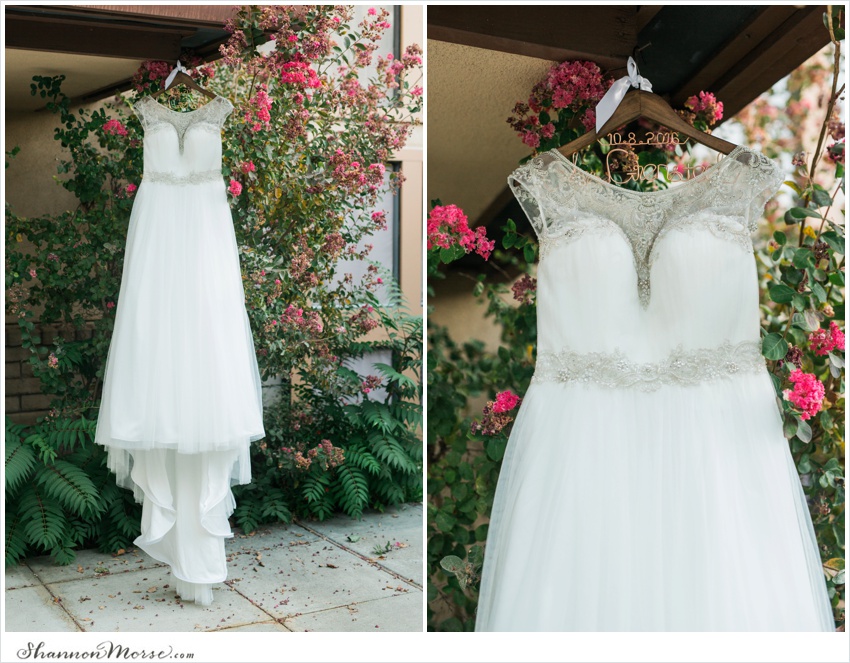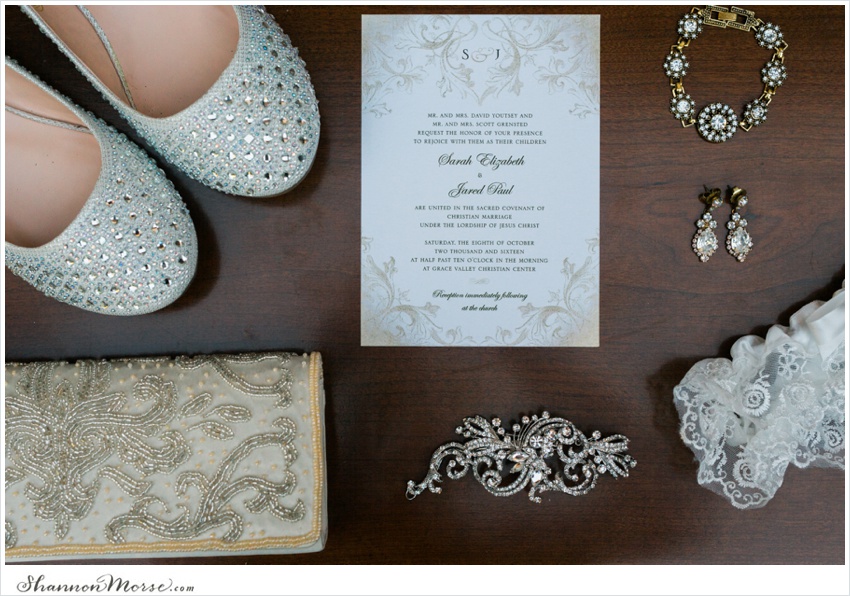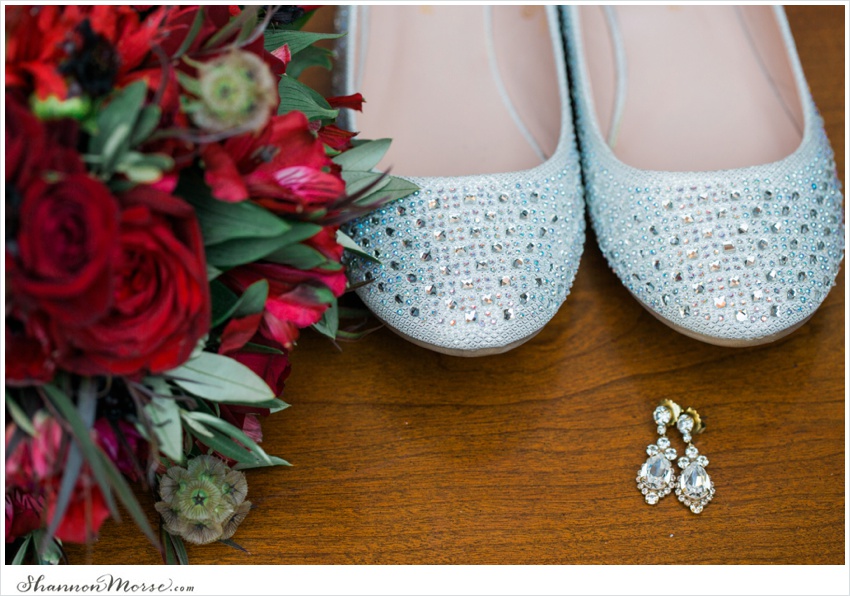 So many dreamy details!




They had the sweetest first look!














Sarah & her ladies were all looking gorgeous and the autumn colors looked amazing!





























How cute are they!?





















This cake though.  It looked so amazing!












Congratulations again J&S!