This post is over due, but it's been a whirlwind few months since returning from the Emerald Isle!  Back in September, my husband Philip, and I visited Ireland for a wonderful week of exploring.  We also had a fantastic time attending my friend Kristen's amazing wedding at a CASTLE.  But no photos of that in this post as we left the big camera at our cottage and LOVED our time as guests and we celebrated the night away.
This trip we visited amazing places such as…. Trim Castle.  Galway.  Cliffs of Moher (from the view of Hags Head!).  Burren Perfumery.  Kenmore.  Kilkenny.  Inchydoney Beach.  Cahir Castle.  Rock of Cashel.  Just to name a few!  If I had a little more time I would break down the different parts of our trip and get into more detail of what we did and where stayed, but alas I will have to do one longwinded combo post.  I'm always happy to answer any Ireland questions though!  Feel free to send them my way any time!
We arrived in Dublin on a rainy day, but after dinner the clouds parted and we got this gorgeous view of Trim Castle! (aka the Braveheart Castle)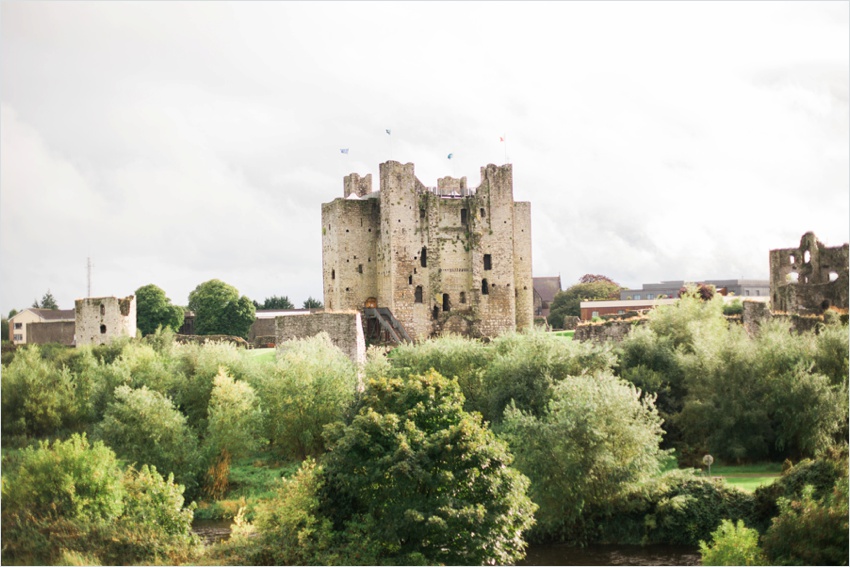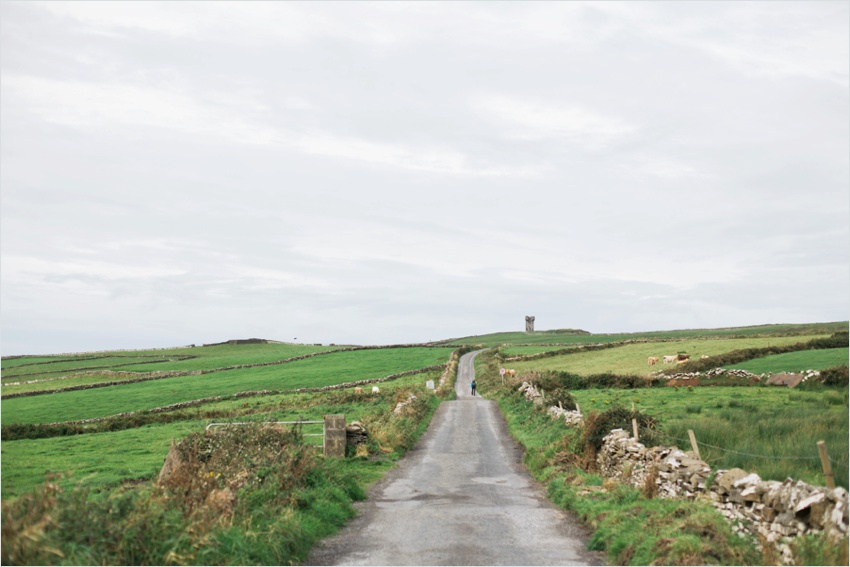 The wedding took place just outside of Galway.  And a Cliffs of Moher is a must on that side of the country.  There is no shortage of amazing views.  I could have stayed there for hours – if only it hadn't been so windy!  I've been to the cliffs twice now and both times that wind is shockingly cold and strong!  I LOVED seeing the Cliffs from the side of Hags Head (instead of at the visitor center).  We pretty much had the views to ourselves, which made it even more awesome to behold.




The Burren Perfumery was a little gem of a place in the heart of an area called The Burren.  I wanted to buy everything in the shop, and the tea room was the coziest spot for lunch.




Another site in Ireland that I paid my second visit to was Muckross House.  It impressed me so much my first visit that I had to take Philip back.  He was just as impressed.  This time I even had time to explore the waterfall and the abbey.  Both were stunning.









A cozy dinner in Kilkenny at Bricin.



I need more banoffee pie in my life.  SO delicious. Enjoyed that and some tea while listening to some live music at a Pub.  A must for Ireland!  Kenmore was also an adorable town.  I didn't have the chance to take many day time photos of it (thanks rain!) but it's still charming at night as you can see in the photos below.






Never a shortage of shades of green in Ireland!



Made a stop at Bantry House and it was so beautiful!  I can only imagine how much fun I would have to photograph a wedding there.  Bucket list!!





Dreamy views and weather at Inchydoney Beach.


Our last day of sight seeing included a castle, a cottage, a church, and some ruins.  So basically the whole package!  In order of appearance…. Cahir Castle, Swiss Cottage, Rock of Cashel, and Rock of Dunamese.











The Rock of Dunamese was our last sight we saw in Ireland and it was just incredible.  Probably one of my favorite parts of the entire trip, and the perfect ending to a wonderful time in Ireland. Even though this was my second visit to Ireland I cannot believe how many new things we were able to see, and we didn't even go to that different spot of the country.  I cannot wait to go back again some day.  Ireland will always hold a special place in my heart!